CURVECASTER NEWS
SUMMER 2012 ARCHIVE
CARS AUTOBODY TOOLS TAKES GERRY'S CURVECASTER TO THE RUMBLE IN THE BAY CAR SHOW.
Bigfork, Montana - August 2012

The 2012 Bigfork VFW Club sponsored Rumble In the Bay Car Show drew over 300 cars, hundreds of spectators. Sold a few Curvecastesr, 3 went to Canada.
---
CARS AUTOBODY TOOLS PLACES CURVECASTER AD IN GOODGUYS GAZETTE.
Bigfork, Montana - August 2012

Cars Autobody Tools runs another advertisement in the Goodguys Goodtimes Gazette, with over 200 full-color pages packed with an entertaining look at Goodguys events, cars, hot rods, companies, new products, classifieds and all the latest news in the world of hot rodding! Building on the success of the first Curvecaster ad which ran in Goodguys. Check out the [press release].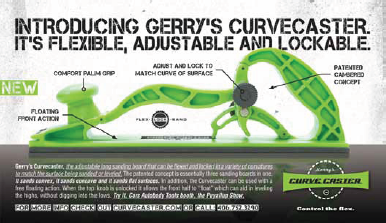 ---
CARS AUTOBODY TOOLS TAKES GERRY'S CURVECASTER TO THE 2012 GOODGUYS NORTH WEST NATIONAL.
Puyallup, Washington - July 27-29, 2012

Goodguys Giant Car Shows are the place to be and definitely the place to be seen! A Curvecaster prototype debuts to overwhelming success. Estimate 50,000 attendees.
archive